Featured Property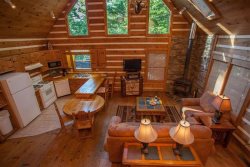 Raccoon Lodge
Guest Reviews
We loved the cabin, it was spotless, the floors were super clean, and I didn't have to wear shoes! Location was great and peaceful! Jus...
Everything was more than we could have dreamed. This was our Honeymoon and we feel so blessed that we came. Thank you for everything!
This most recent visit was our third stay at Coyote Bluff Cabin (our favorite) and at least our seventh stay at a Wilderness View cabin...
View More Reviews